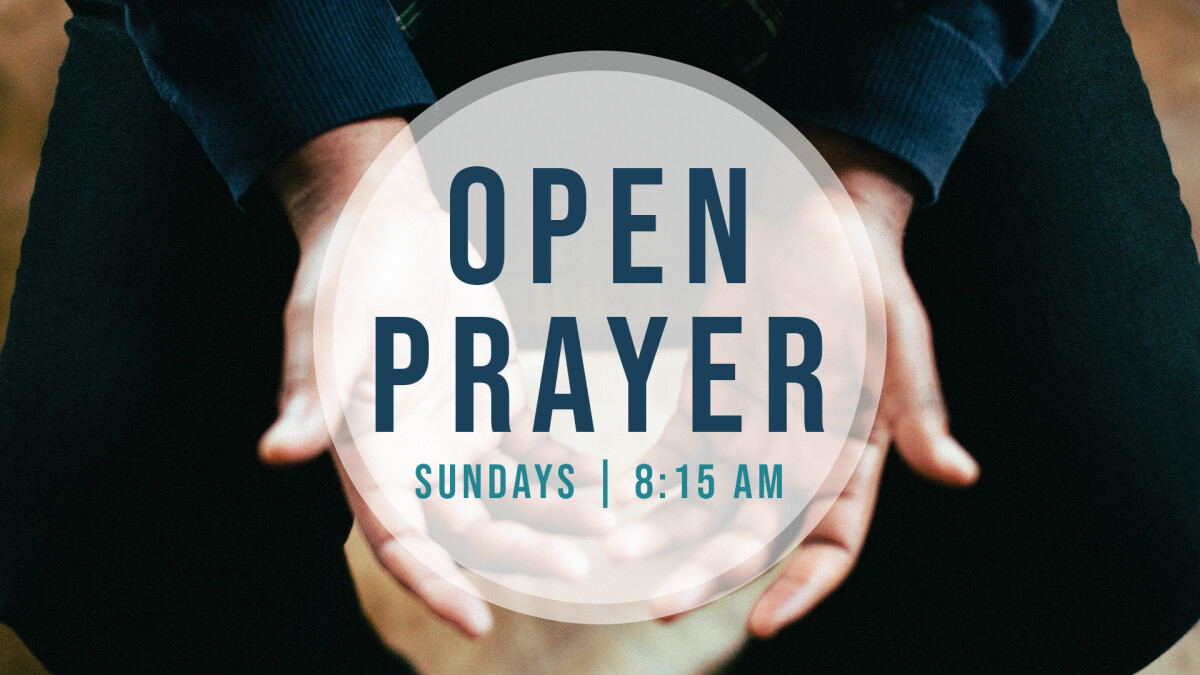 Every Sunday, 8:15 AM - 8:45 AM
Every Sunday morning before the worship services, people are welcome to gather for Open Prayer. All are welcome to come and go as we lift up specific aspects of the morning's services. We pray for:
The congregation
The pastor who will be preaching
The Worship Leader and team
Unity
People to be saved
People to be open to the Holy Spirit
The technical aspects (visual and sound)
Safety and protection from the enemy
Attendance
Finances - resources to do what God want's us to do
Will you pray with us this Sunday morning?