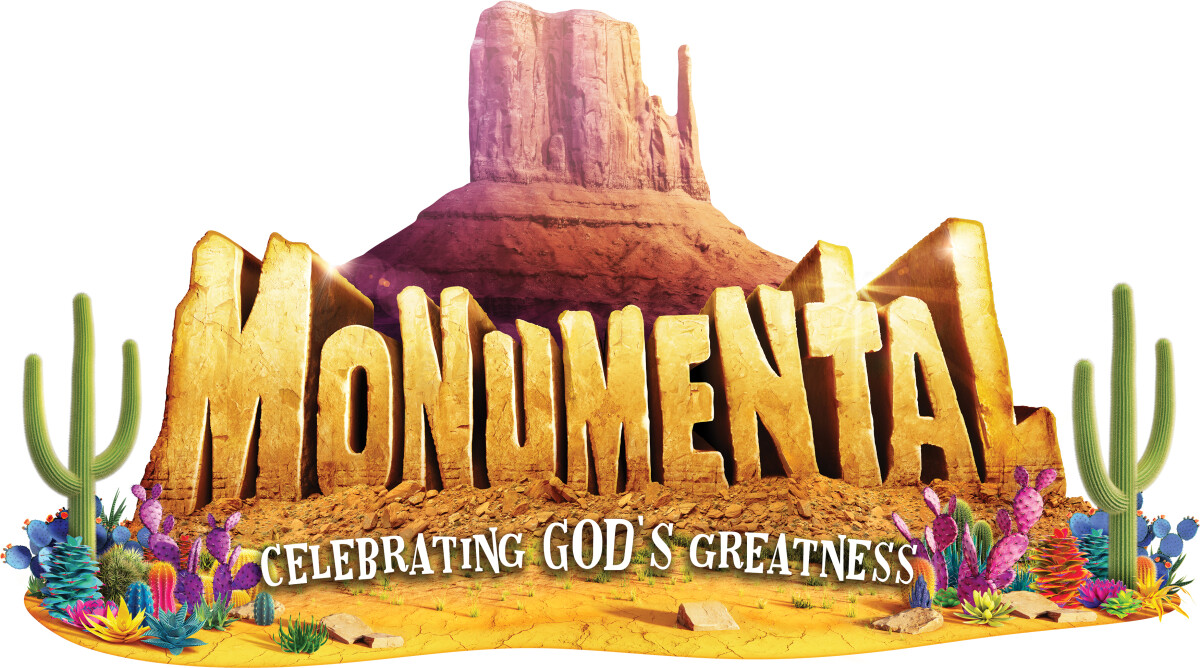 Monday, July 11, 2022, 9:30 AM - Friday, July 15, 2022, 11:45 AM
Join us Monday, July 11- Friday, July 15th from 9:30-11:45am for a MONUMENTAL time at Ridgewood's VBS where we'll be Celebrating God's Greatness!
Children ages 3 (potty trained) through fourth grade, (completed) are encouraged to register for this week of crafts, snacks, games, Bible stories, singing and LOTS of FUN! Early Bird Special: $25 per child includes a VBS t-shirt and week full of fun! After June 15th, the cost per child is $35.