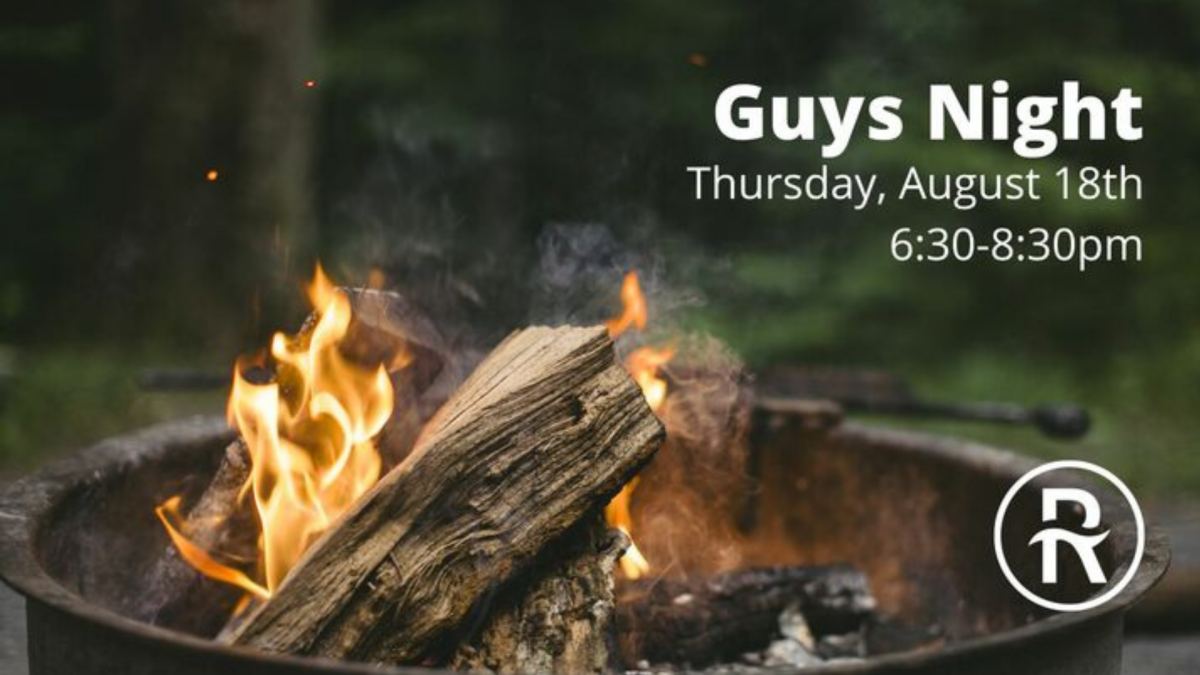 Thursday, August 18, 2022, 6:30 PM - 8:00 PM
You won't want to miss Guys Night on Thursday, August 18th at 6:30pm at Ridgewood. We'll have the grill hot and cooking brats, burgers and chicken with sides, beverages, the whole nine yards. Come and hang with the guys but be ready to compete at some manly challenges with prizes along the way.

Around 7:30 or so we will head down to the fire pit where Pastor Neil will share a message around the fire. We as men were made for a great purpose filled with adventure and challenge.

There are benches to sit on at the fire pit area but feel free to bring a lawn chair if you prefer.

Grab some of your buds and come have a roaring time. Event is open to men age 16 and older.