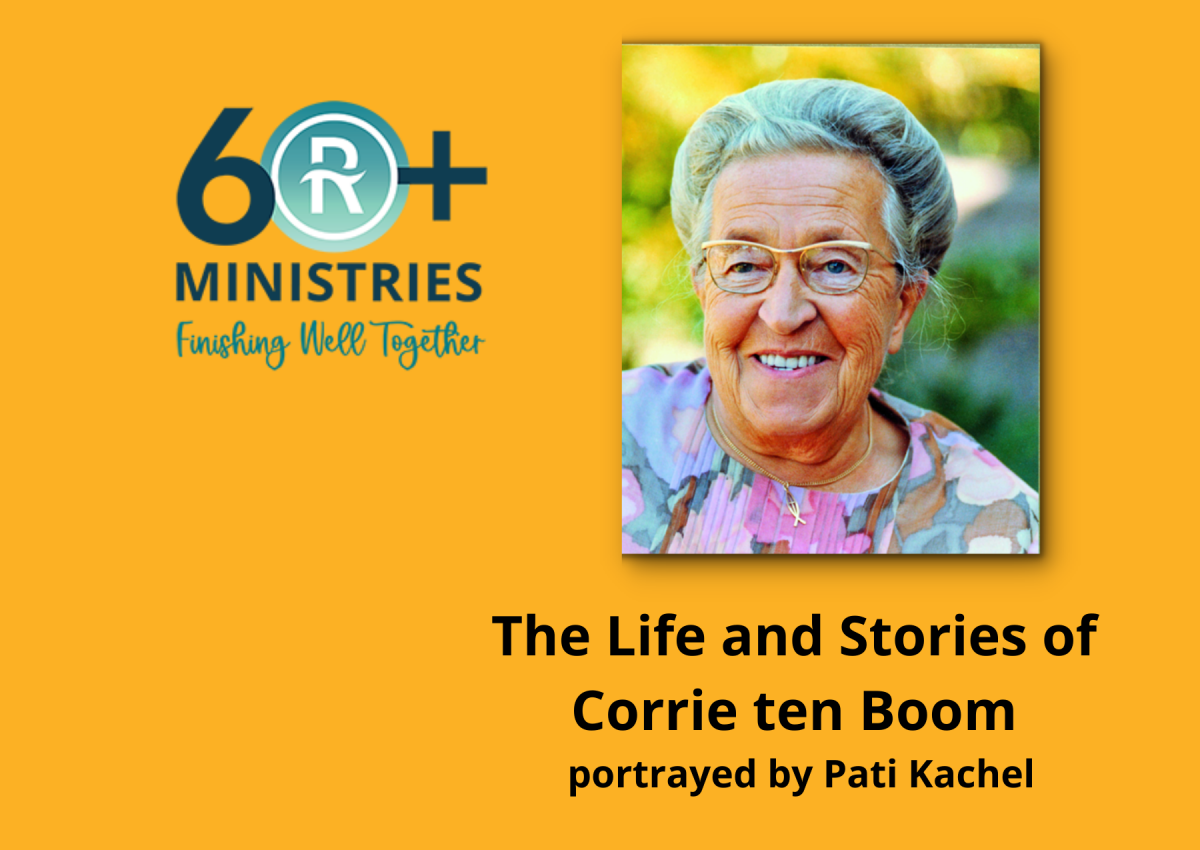 Wednesday, October 19, 2022, 1:00 PM - 3:00 PM
Come and be inspired by the life and ministry of Corrie ten Boom who saved hundreds of Jewish people from Nazi extermination.

Pati Kachel, a talented expert, will be make you feel like Corrie herself is talking to you!
You don't have to be 60 years old to attend, all ages are welcome. Dessert is included with your $10 registration. Join us, Corrie's story is both moving and encouraging.